There are three ways:
1. Start playing video in full screen and tap download icon in the top right corner: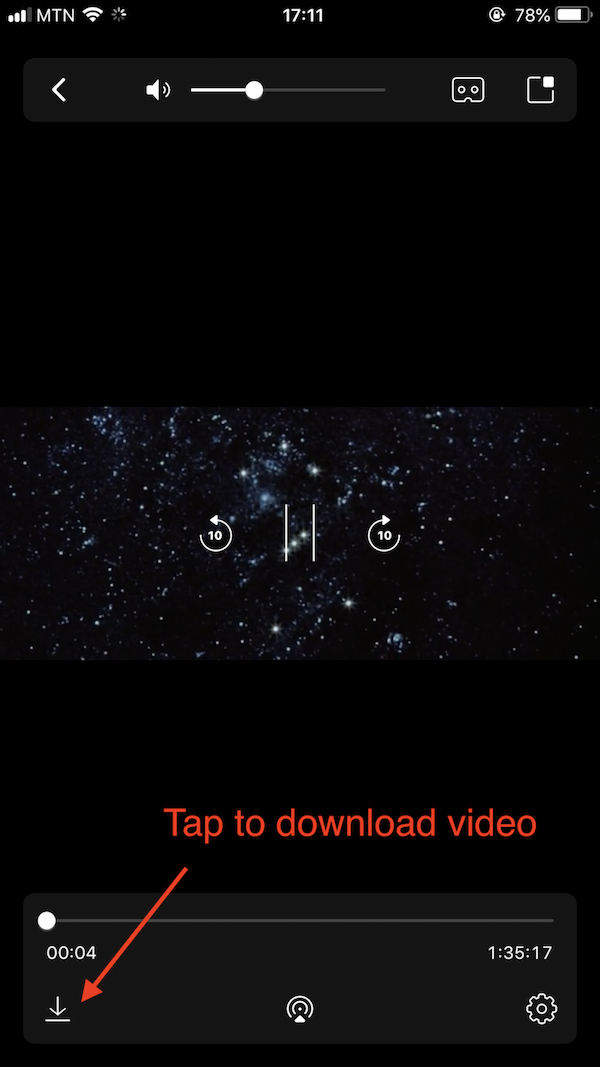 2. On the web page tap and hold video element then select 'Download video' from the menu.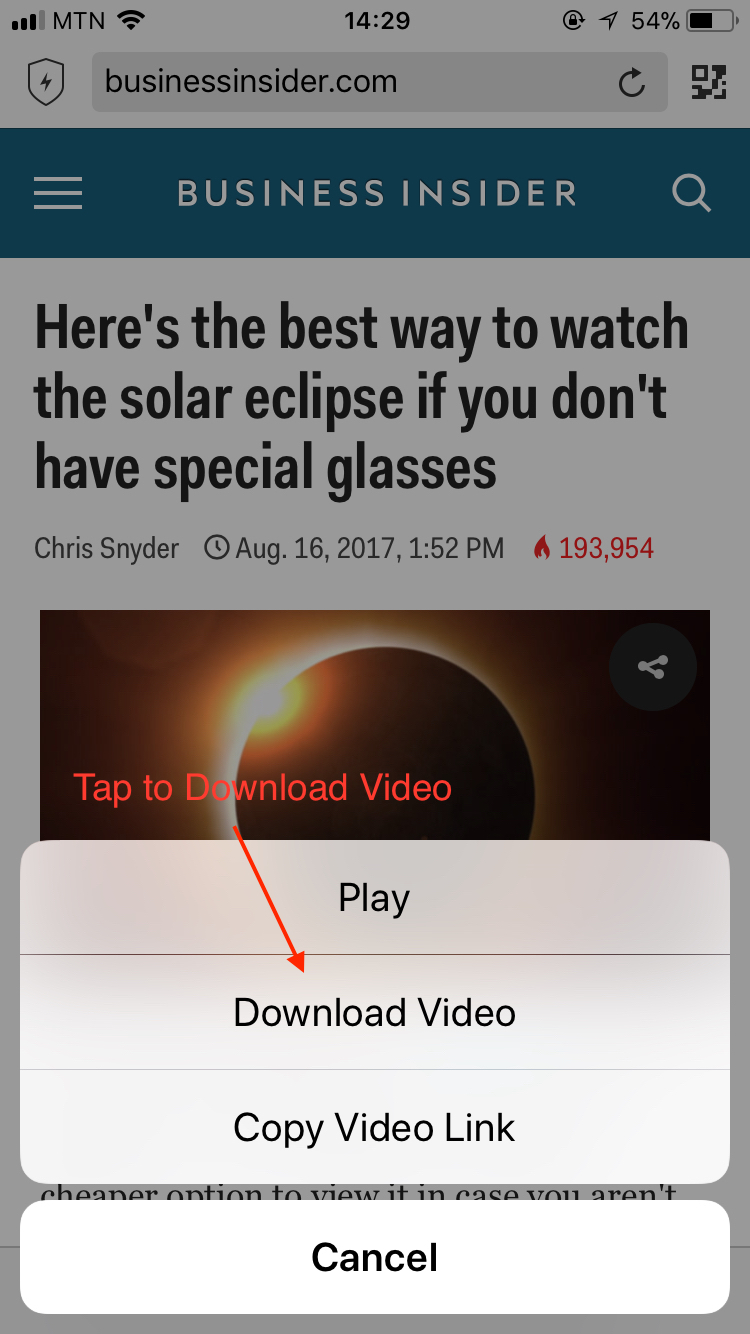 3. If you have a direct link, go to 'Downloads' and tap "+" icon on the bottom right corner.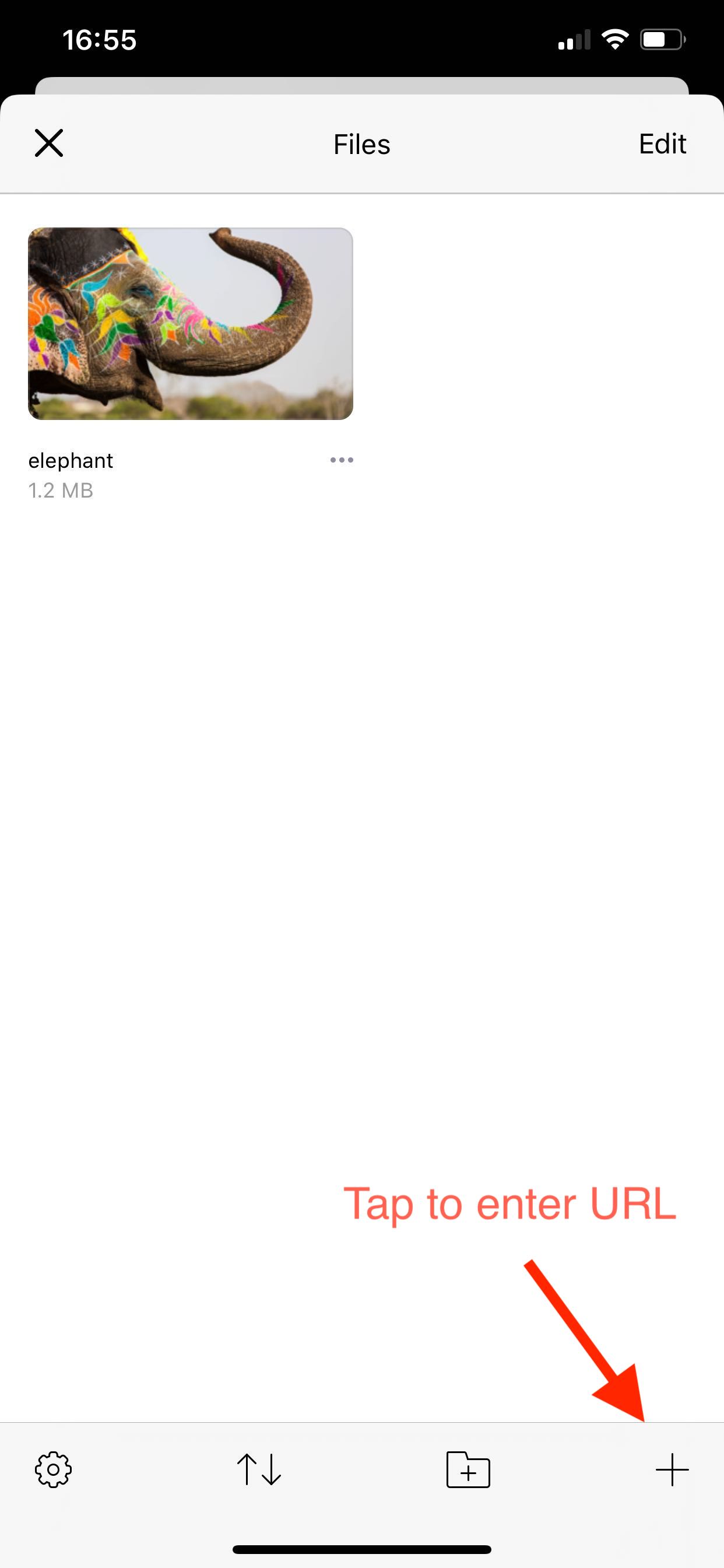 URL will be pasted automatically from the clipboard if there is any. Tap 'Download' to start download: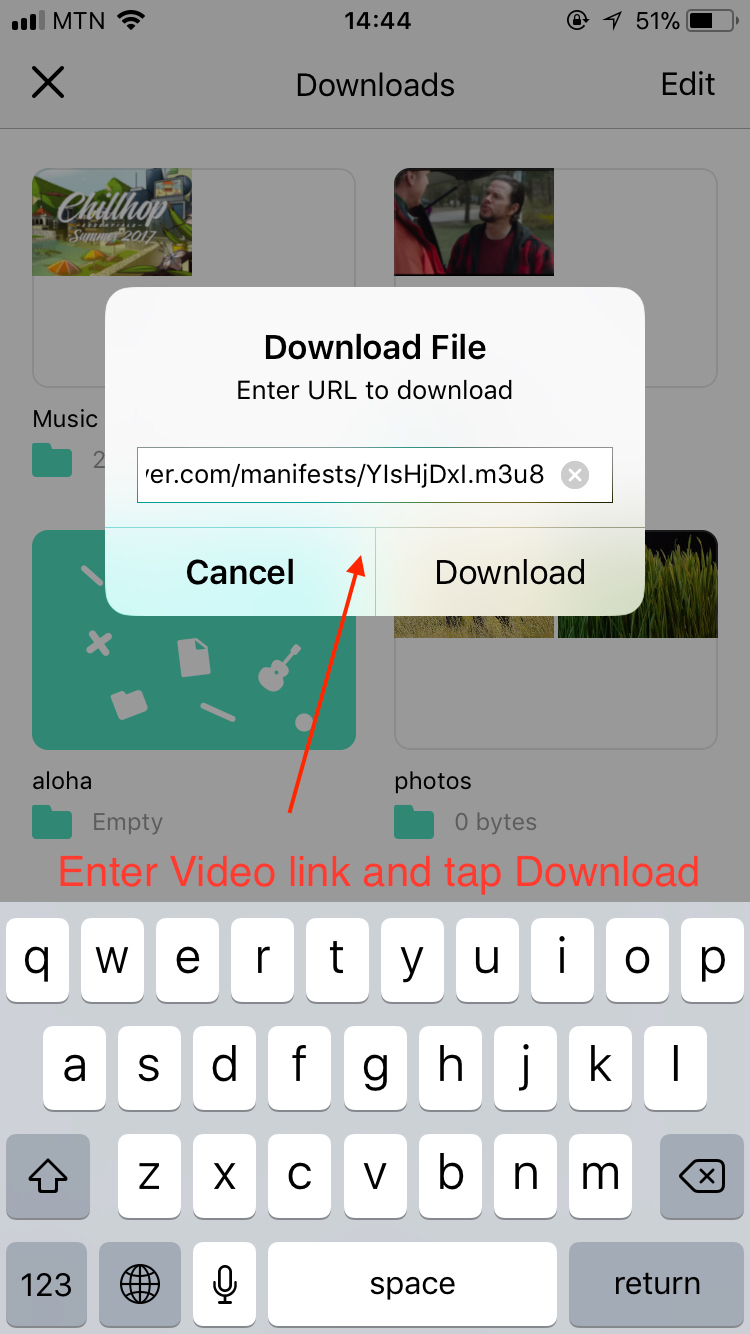 Please note: If you can't download from specific website or your downloads come up broken, please report URL link to support@alohabrowser.com