I want to continue my premium subscription
I have subscribed to Aloha Premium on 27th Nov 2020. Unfortunately, I have rebooted my phone due to some technical issues. Now I have reinstalled Aloha with the same email, but the subscription is not available in the App.
The Playstore shows my active subscription for Aloha. I have attached the screenshot for the same.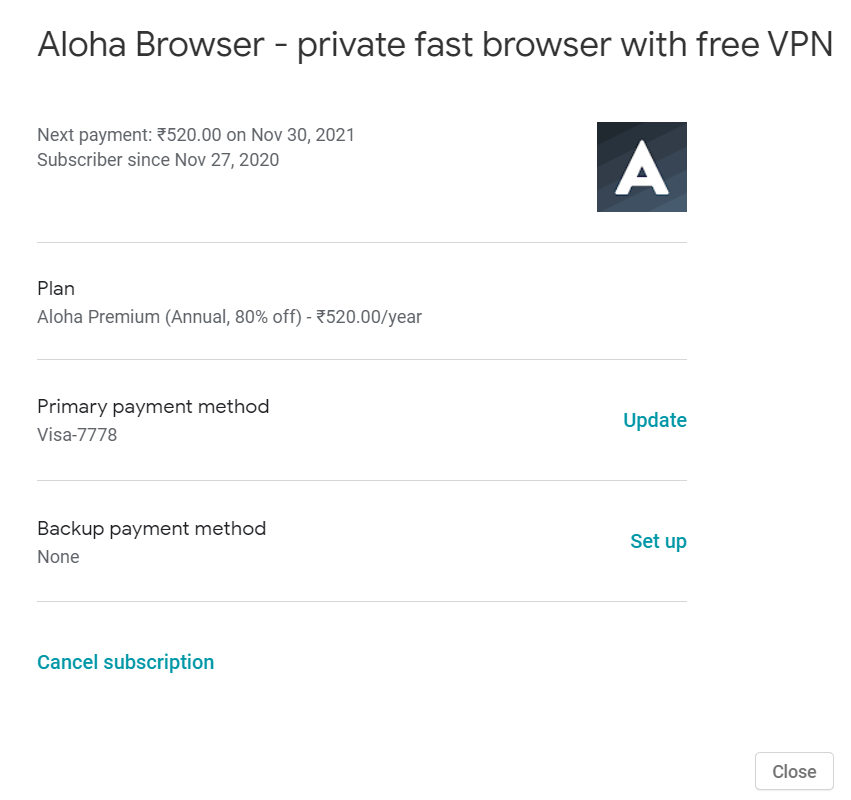 Please give me a solution for it. Looking forward to hearing back from you shortly!
Regards
PK